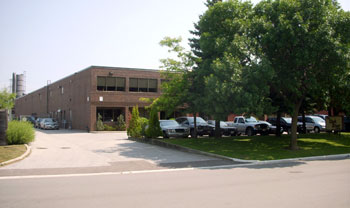 Welcome to OAKSTAIR.com, one of North America's largest wooden stair and railing manufacturing companies.

Oak staircases have been the pride and centerpiece of beautiful homes down through the centuries. The lasting beauty and durability of these fine staircases enrich your lifestyle and add to the value of your home. We invite you to spend a few moments with us now and see how a staircase by The OAK STAIR Limited can make your home outstanding!

Since 1975, The OAK STAIR Limited has supplied many of Canada's largest and most reputable homebuilders. Throughout the years, the demand for our expertise grew, which in turn has also led us to expand into the international markets. Our years of experience has allowed us to meet the demands of clientele seeking various custom styled staircases and railing that will add to each homes beauty.

The quality built into our stair can be seen from your first impression to the last detail. Each stair is made to measure, fitting into individual house plans. The type of stair chosen can compliment the décor of your entire home.

The OAK STAIR Limited's reputation in the industry precedes itself as a company who can supply a high quality product and meet the demand of its clientele. The OAK STAIR pride's itself on the mentality that a higher quality product ensures complete customer satisfaction. Residential home builders continue to use The OAK STAIR Limited time again as they are assured of receiving a quality product and excellent service that they can count on. This can be attributed as one of the many factors that have insured the continued success for both the builders themselves and The OAK STAIR Limited.

Our production levels average 500 units per week in our large manufacturing facilities shown above. Contact us and see what thousands of satisfied customers already know.

The OAK STAIR truly is… "A STEP IN THE RIGHT DIRECTION"