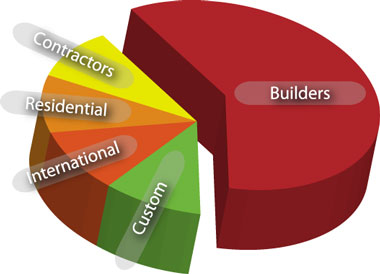 At the Oak Stair Limited we have been working with builders from all over Canada for over 30 years now.

We have also become a trusted supplier to contractors and renovators in and around the Greater Toronto Area.

We can even work with out of Province & International Clientel, as we have completed several projects with great success over the years around the Globe! Some of these exciting projects include: Quebec, Alberta, British Columbia, New York, Florida, California, Chicago, Trinidad & Tobago, Italy, Germany, Russia, China, India and Japan.

Please email us using our contact page to see what The Oak Stair Limited can do for you, for your next projects.